Support: Installation and IT Issues
Activating Your Trial
This page describes how to activate your trial of BizInt Smart Charts for Patents or BizInt Smart Charts Drug Development Suite.
How to activate a trial version
Once you install a trial version of a BizInt Smart Charts product, you will be prompted to activate the software the first time you run it.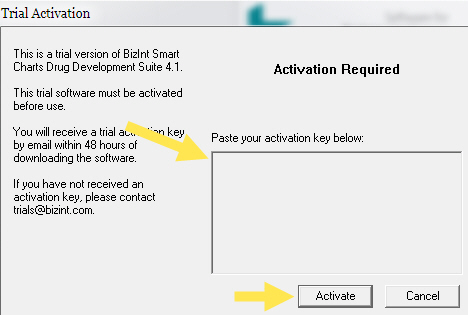 You should receive an email with a trial activation key from BizInt. Copy the activation key, including the lines "Start-BizIntActivationKey" and "End-BizIntActivationKey", as shown below.

Paste the activation key into the panel and press the Activate button.
Last update: 23 November 2015