Products
Try BizInt Smart Charts for Free!
We encourage you to evaluate BizInt Smart Charts using with your own data, using real searches, and to prepare actual reports for you and your colleagues to evaluate.
The trial software has all the features of BizInt Smart Charts, but expires on the expiration date.
An activation key will be sent to the email address that you provide, usually within 48 hours.
You may install the trial software on as many PCs as required for your team to evaluate the software.
Trials are usually 30 days long. If you need additional time for your trial, please contact us.
Click to download BizInt Smart Charts for Patents trial software (supports patents, IP sequence, and non-patent literature databases).

Click to download BizInt Smart Charts Drug Development Suite trial software (supports drug pipeline, clinical trial and biomedical literature databases)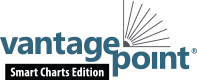 Request your free trial of VantagePoint - BizInt Smart Charts Edition from Search Technology.
If you have any questions or suggestions, please call us at +1.714.289.1000 or email support@bizint.com.