Products: VantagePoint - Smart Charts Edition
Request a free trial!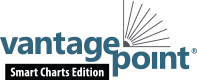 Thank you for your interest in VantagePoint - Smart Charts Edition (VP-SCE).
VantagePoint – Smart Charts Edition is a customized version of VantagePoint, developed jointly by Search Technology and BizInt Solutions for use by BizInt Smart Charts customers.
VantagePoint – Smart Charts Edition offers BizInt Smart Charts users powerful features for clean-up, filtering, analysis and visualization of multi-source BizInt Smart Charts data.
For ideas and step-by-step recipes showing how you can use VP-SCE to create powerful reports and visualizations, see the Cookbook of Reports and Visualization Created with the BizInt Smart Charts Product Family.
To request your Trial, complete the form at the link below:
VP-SCE trials are arranged by Search Technology.
https://www.thevantagepoint.com/request-vp-sce
After you fill out the form with the the information requested, you will receive an email with the Subject line "VP Smart Charts Download". That email contains a link to the Trial and a Registration Code.
Please note that you must be a BizInt Smart Charts customer or have an approved trial of BizInt Smart Charts to be approved for a trial of VP-SCE.