News & Events
PIUG 2017
Workshop Registration
Creating IP Reports with BizInt Smart Charts for Patents: Tips & Tricks
Sunday, 21 May 2017
8:45 am: Registration and Continental Breakfast (including Georgia Peach Muffins with Peach Butter)
9:00 - 10:00 am: BizInt Workshop

Location
Crowne Plaza Atlanta Perimeter at Ravinia
Room: Dunwoody A
Workshop Description
BizInt Solutions is pleased to offer a workshop in conjunction with the PIUG 2017 Annual Conference.
In this workshop we will demonstrate how to use the latest features and content in BizInt Smart Charts for Patents to build more valuable IP reports. We will show how to:
integrate unique content from different publishers
build summaries of publication level data for the same family
detect changes in your reports over time, and
further customize your report and visualize results with VantagePoint - Smart Charts Edition.
Along the way we'll provide tips and tricks to get better results faster, share best practices from our user base and discuss our plans for future development.
This workshop is for both current users of BizInt Smart Charts and for those interested in learning more about using BizInt Smart Charts with patent and IP sequence databases.
The workshop is free and includes continental breakfast.

Workshop Presenter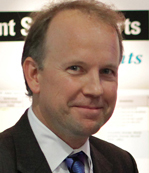 John Willmore is co-founder of BizInt Solutions Inc., and manages the development of all aspects of the BizInt Smart Charts product line. John has a B.S. in Electrical Engineering from Rice University and over 25 years experience in software development. Outside of work, John plays ice hockey and enjoys training and competing with his longhaired dachshunds.