News & Events
PIUG 2016
Workshop Registration
Creating Reports from New STN (and More!) with BizInt Smart Charts for Patents
Sunday, 22 May 2016
1:00 - 2:30 pm: BizInt Workshop

Location
Hilton Vancouver Washington
301 W 6th St
Vancouver, WA 98660
Room: Pine (Second Floor)
Workshop Description
BizInt Solutions is pleased to offer a workshop in conjunction with the PIUG 2016 Annual Conference.
In this workshop we will demonstrate how you can create professional reports from the new STN platform using BizInt Smart Charts for Patents, with examples from DWPI, CAplus, the full text patent files, and non-patent literature.  You will learn how to create a summary report integrating indexing from CAplus together with claims from the full text files.  
And, we'll show how you can integrate new STN data with sequence search results from GenomeQuest and patent data from PatBase.
This workshop is for both current users of BizInt Smart Charts and for those interested in learning more about new STN and using BizInt Smart Charts with patent and IP sequence databases.
The workshop is free.

Workshop Presenter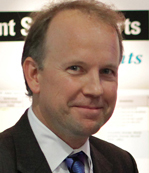 John Willmore is co-founder of BizInt Solutions Inc., and manages the development of all aspects of the BizInt Smart Charts product line. John has a B.S. in Electrical Engineering from Rice University and over 25 years experience in software development. Outside of work, John plays ice hockey and enjoys training and competing with his longhaired dachshunds.