Products: BizInt Smart Charts Drug Development Suite
Creating Clinical Trial Reports

BizInt Smart Charts Drug Development Suite helps you create, customize and distribute reports combining data from clinical trials databases including:
Leading commercial clinical trials databases:
Popular public trial databases and registries:
Data from these trial databases can be combined into single report with the table, records and images, with links back to trial data on the original web platform. The Identify Common Trial ID tool analyzes trial study IDs to help you automatically identify related trials. Plus, you can automatically detect new and changed information in updated trial reports.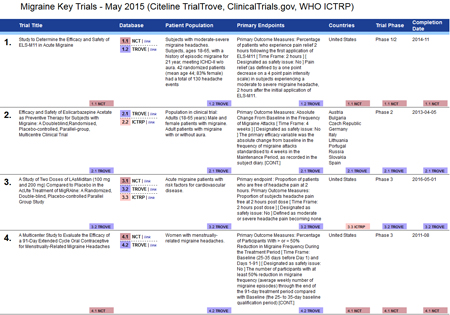 You can also create reports from biomedical literature databases, including Embase, Biosis and Medline.
Sample clinical trials reports exported from BizInt Smart Charts Drug Development Suite

Click here for more information on supported databases and hosts.